We found a few tweaks this week that you should have a look into. If you missed issue number 6 from last week, check it out here.
HideBar X [Public] – Remove home bar on the iPhone X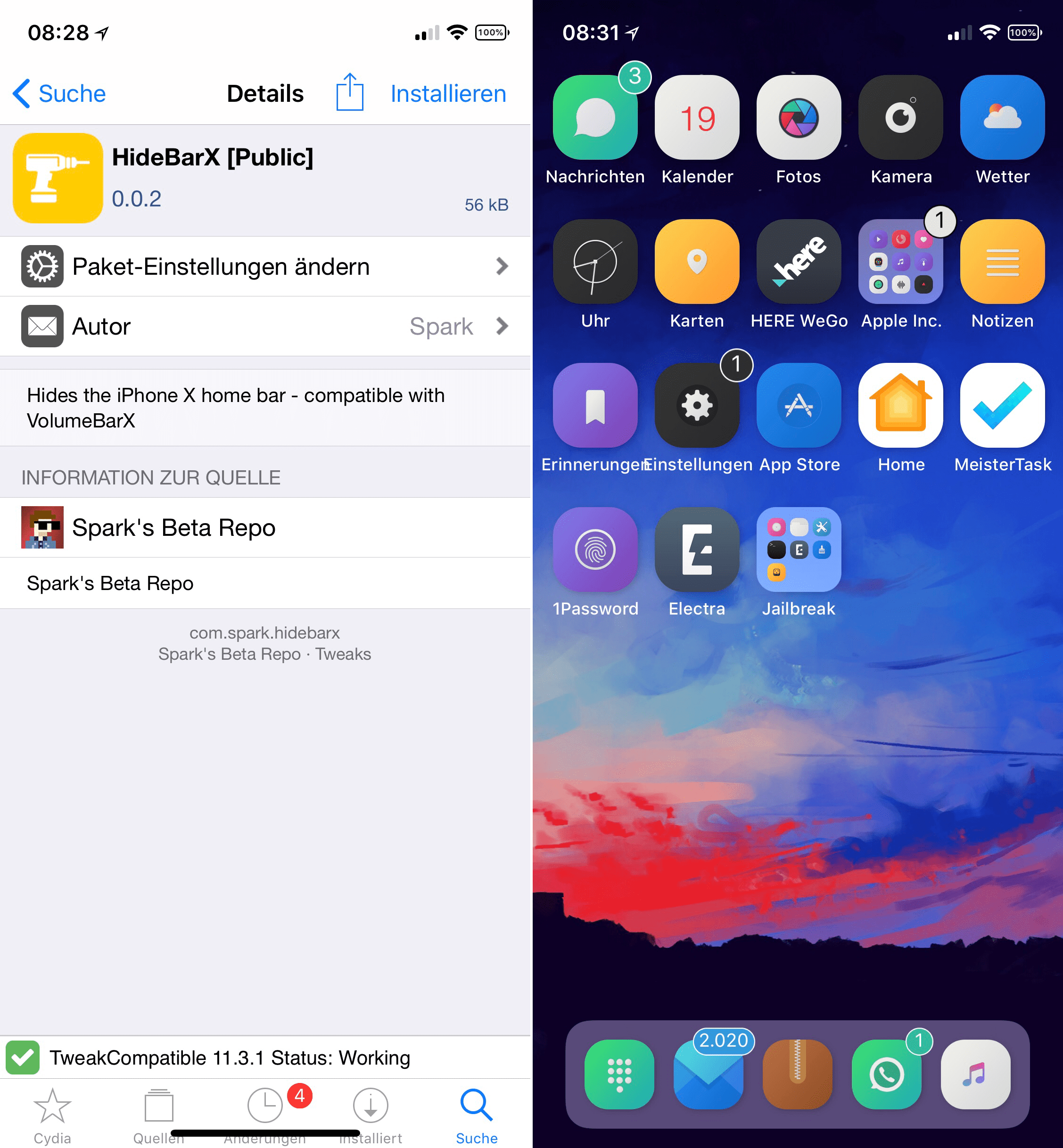 The free tweak HideBar X [Public] simply removes the black stroke at the bottom of the iPhone X Display. Of course you can interact with the phone as normal, but only without the black bar. This tweak has no settings to configure – it just works.
Repo: http://beta.sparkservers.co.uk/ (Link opens Cydia directly on the iPhone)
Price: Free
SizeFinder – Show used storage of each App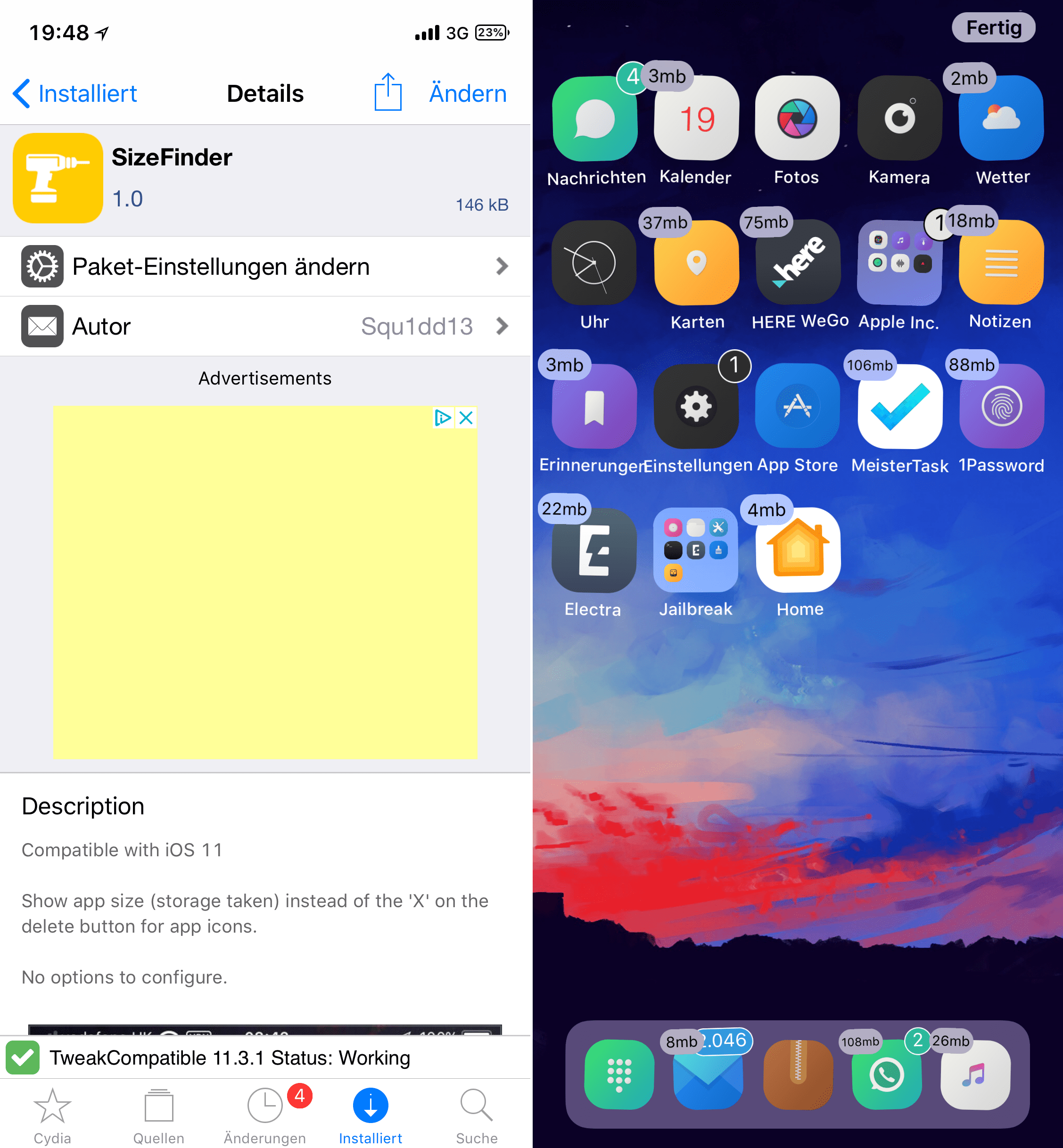 Belegten Speicherplatz pro App schnell anzeigenThe free tweak SizeFinder shows you on the top left side the used storage from each installed App. To display this informations, bring your icons into the edit mode (wiggle mode) and it will appear. There are no options to configure in the settings.
Repo: BigBoss
Price: Free
gridicolous – Place Apps anywhere on the HomeScreen
With this cool tweak you can put any app icon at any position on your homescreen! This tweak is currently in beta, but it is simple and free. This tweak is an alternative to GridLock and Anchor.
Attention: This tweak is currently only a BETA version and is still under development. If you experience any bugs or errors, please report them directly to the Developer (@cpdigitaldarkroom). As you can see in the screenshot above, the tweak worked fine on out iPhone but some users reported that it destroyed their layout completely. If you see frames on your free place on the homescreen simply deactivate the Icon Effect in Anemone. 🙂
Repo: http://beta.cpdigitaldarkroom.com/ (Link opens Cydia directly on the iPhone)
Price: Free
ClassicFolders 2 – Beautiful folders in iOS 11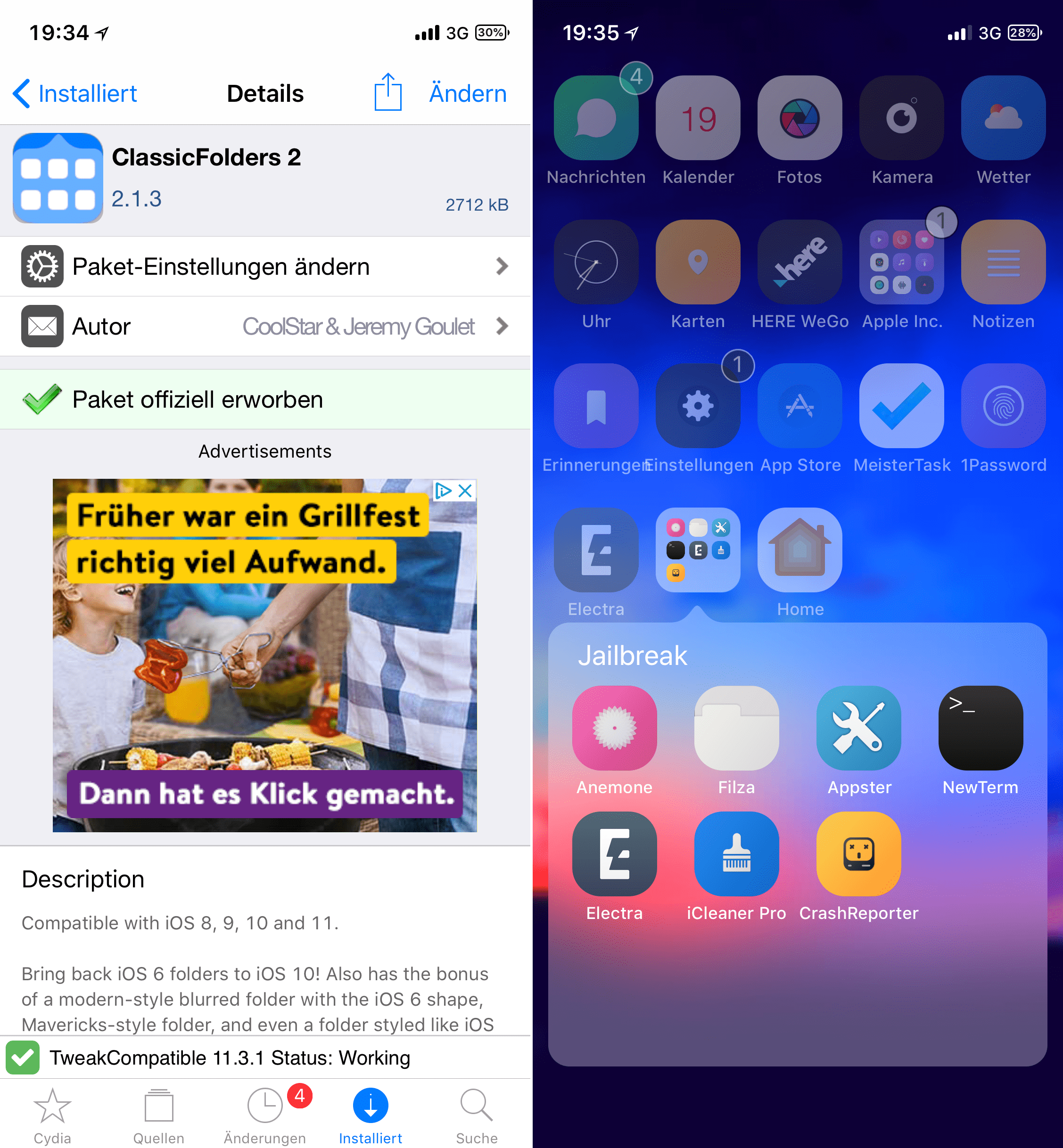 The tweak ClassicFolders 2 brings back the folder view from iOS 6! It comes with three different layouts and a bunch of options to configure in the settings. It is really a nice tweak that freshes up the folder view in iOS 11.
Repo: BigBoss
Price: 1.99$
XB-CCModules – Extent your control center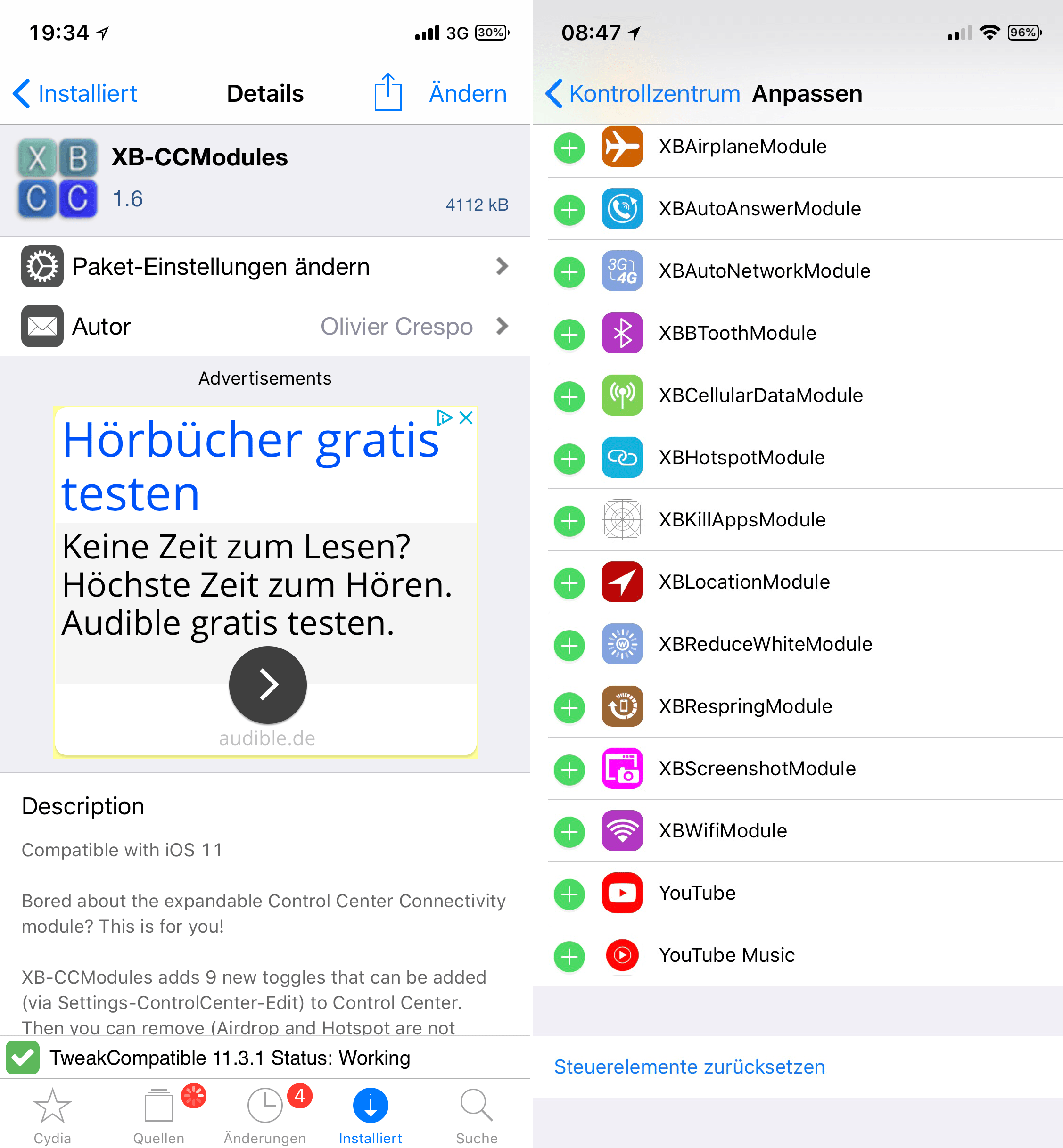 The free tweak XB-CCModules provides currently 12 new elements for the control center. You can add them via Settings -> control center -> configure elements. If you want to know how we get YouTube, YouTube Music and many more apps into the control center check out issue 5 of our top Cydia tweaks.
Repo: BigBoss
Price: Free
Suggestions for next week?
If you have a tweak that would fit in this series, feel free to write a comment! 🙂 If you want you can also follow us on Facebook or on Twitter.