In this issue we present you five tweaks that you should take a look at. Here you can find last weeks issue.
StrongerFi – Automatically connect to the strongest Wi-Fi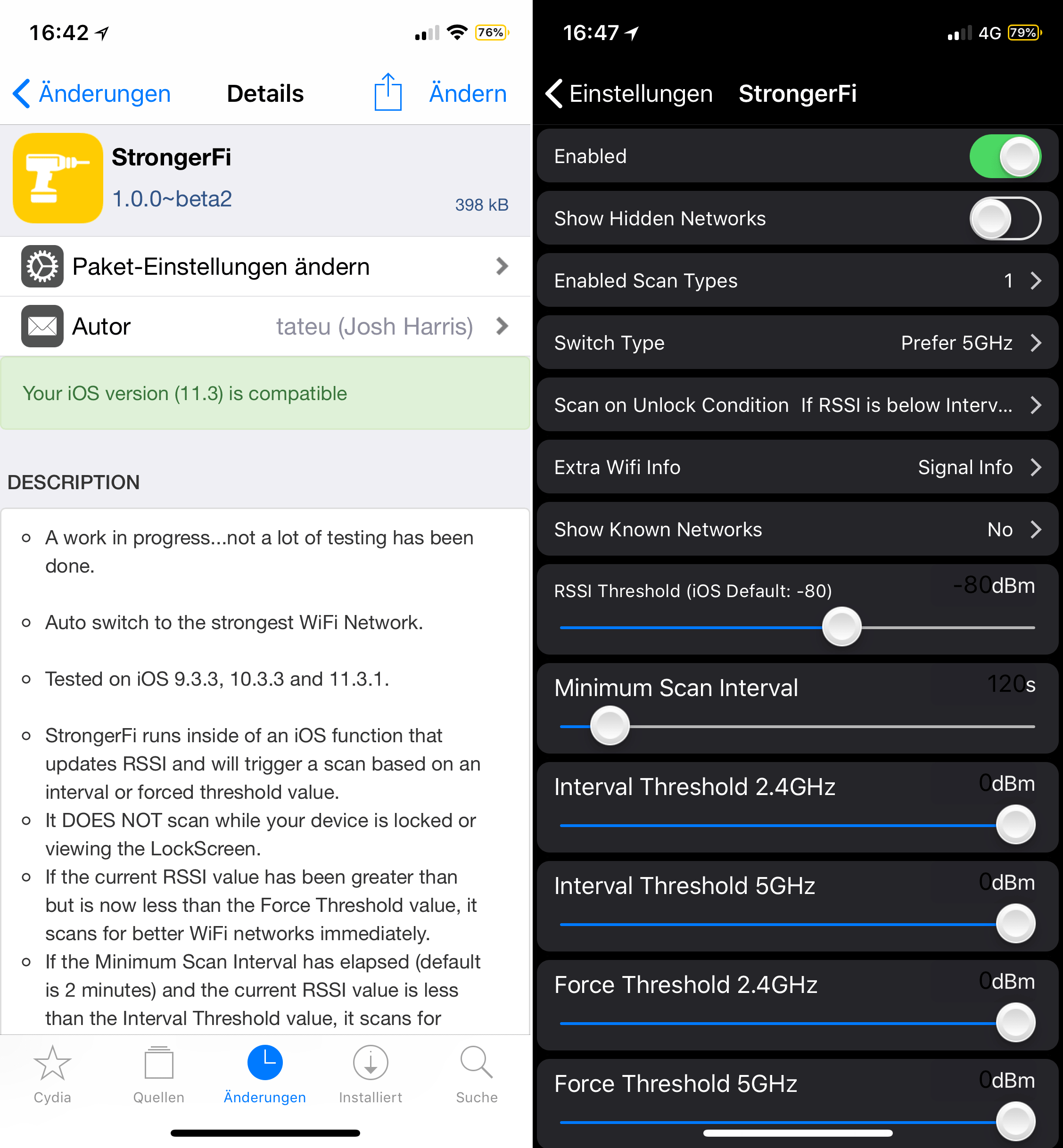 With the free tweak StrongerFi your device automatically connects to the strongest available Wi-Di. iOS can not do this out of the box. After the installation the tweak needs to be activated in the settings. There are also plenty of options to configure. If you do not know what you are doing do not change any settings.
Repo: http://www.tateu.net/repo/ (Link opens Cydia on your iPhone)
Price: free
AutoWall – Scheduled Wallpapers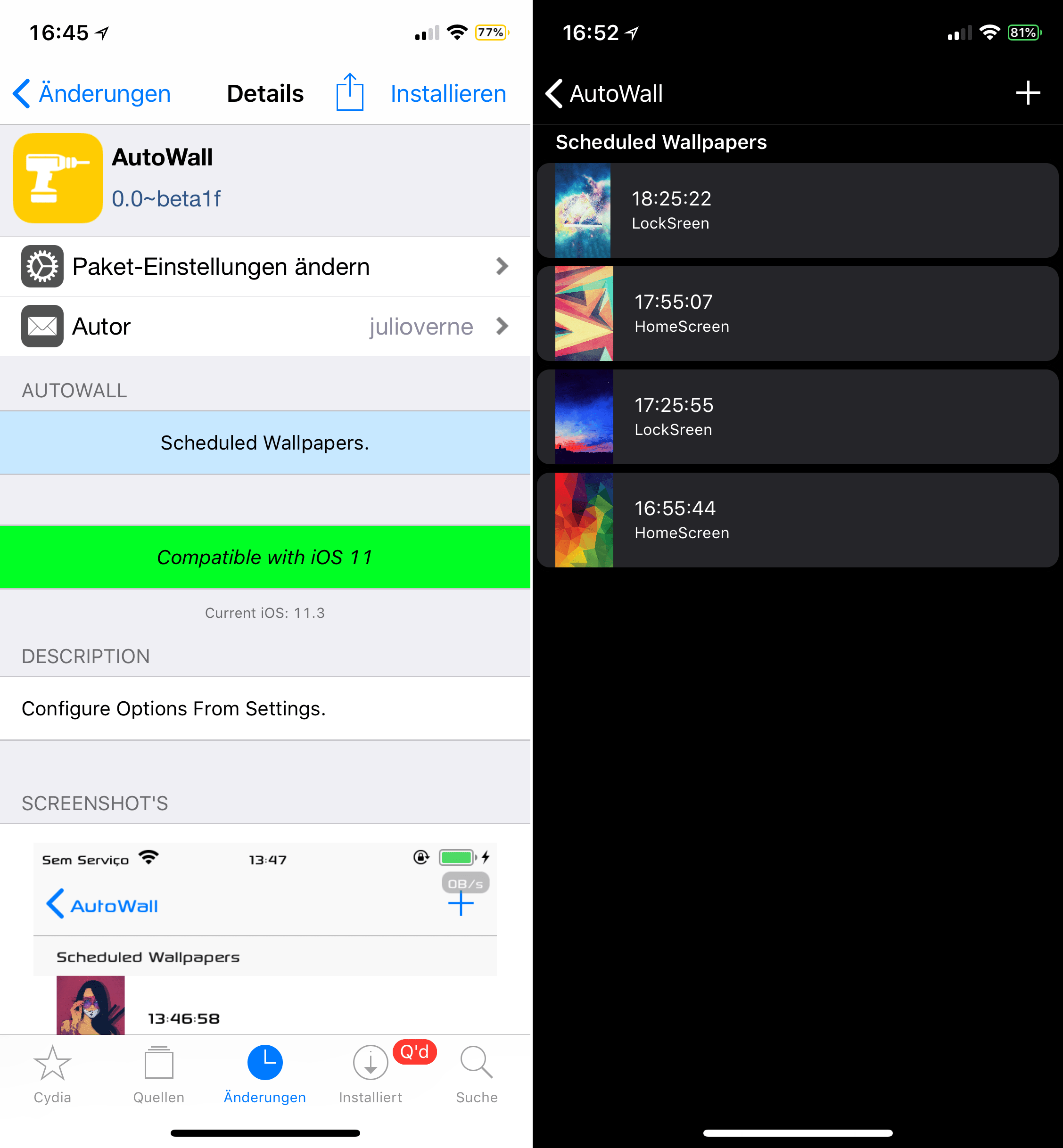 With the tweak AutoWall your Wallpaper changes to a defined wallpaper on a defined time. In the settings you can add a new wallpaper with the + symbol. After you choose your wallpaper you can set the time when it should get activated and also if it should appear on the homescreen, lock screen or on both. A little, neat tweak that brings a fresh look into the wallpapers.
Repo: http://julioverne.github.io/ (Link opens Cydia on your iPhone)
Price: free
DoubleTapLock [Public] – Lock device with double tab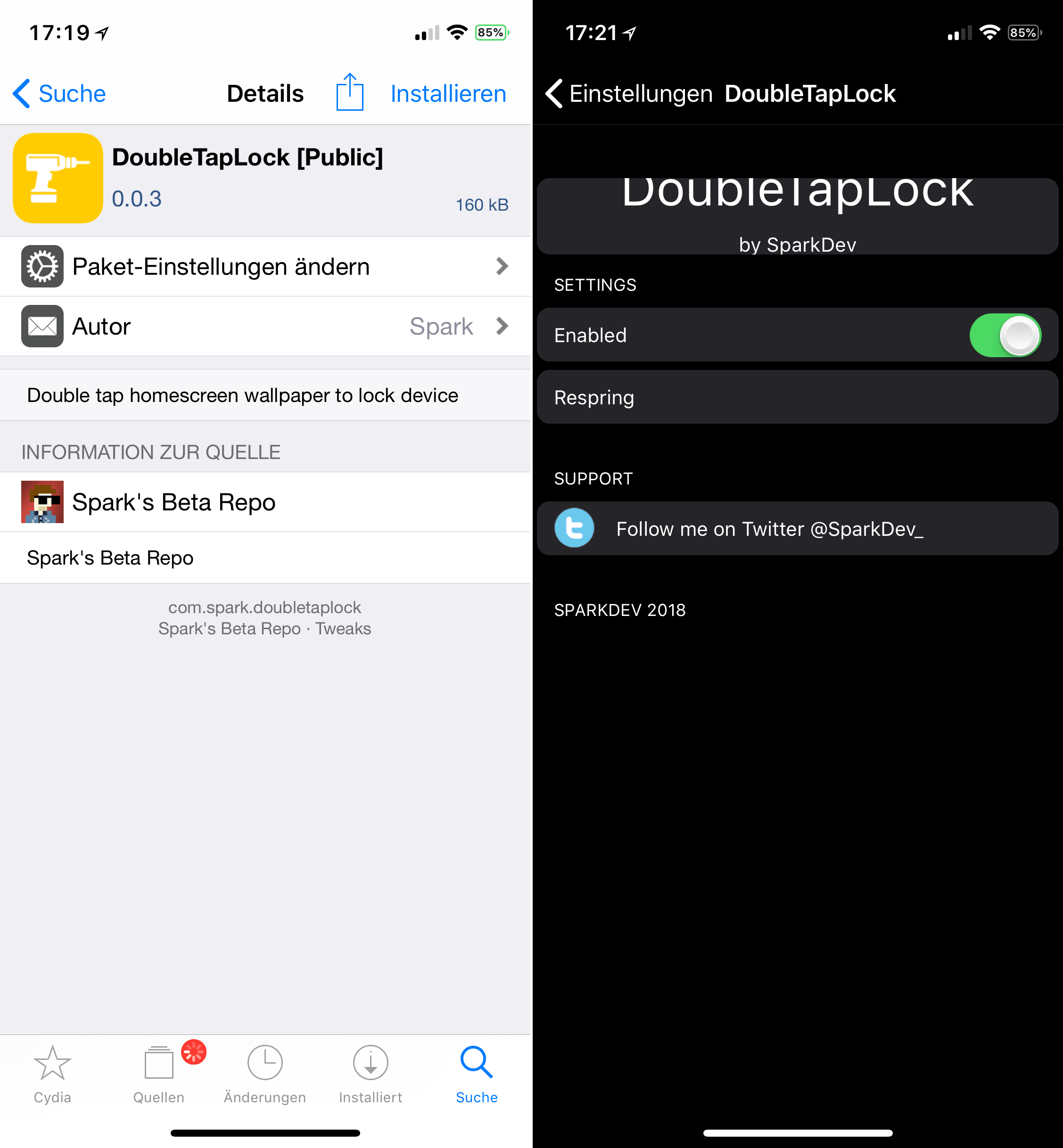 The free tweak DoubleTapLock [Public] adds a small but handy gesture. After the installation you can lock your device with a double tap on your wallpaper. Sometimes this function is really useful specially if you need a fast way to lock your device. If you change a settings do not forget to make a respring.
Repo: http://beta.sparkservers.co.uk/ (Link opens Cydia on your iPhone)
Price: free
SwipeSelection – Move cursor on the keyboard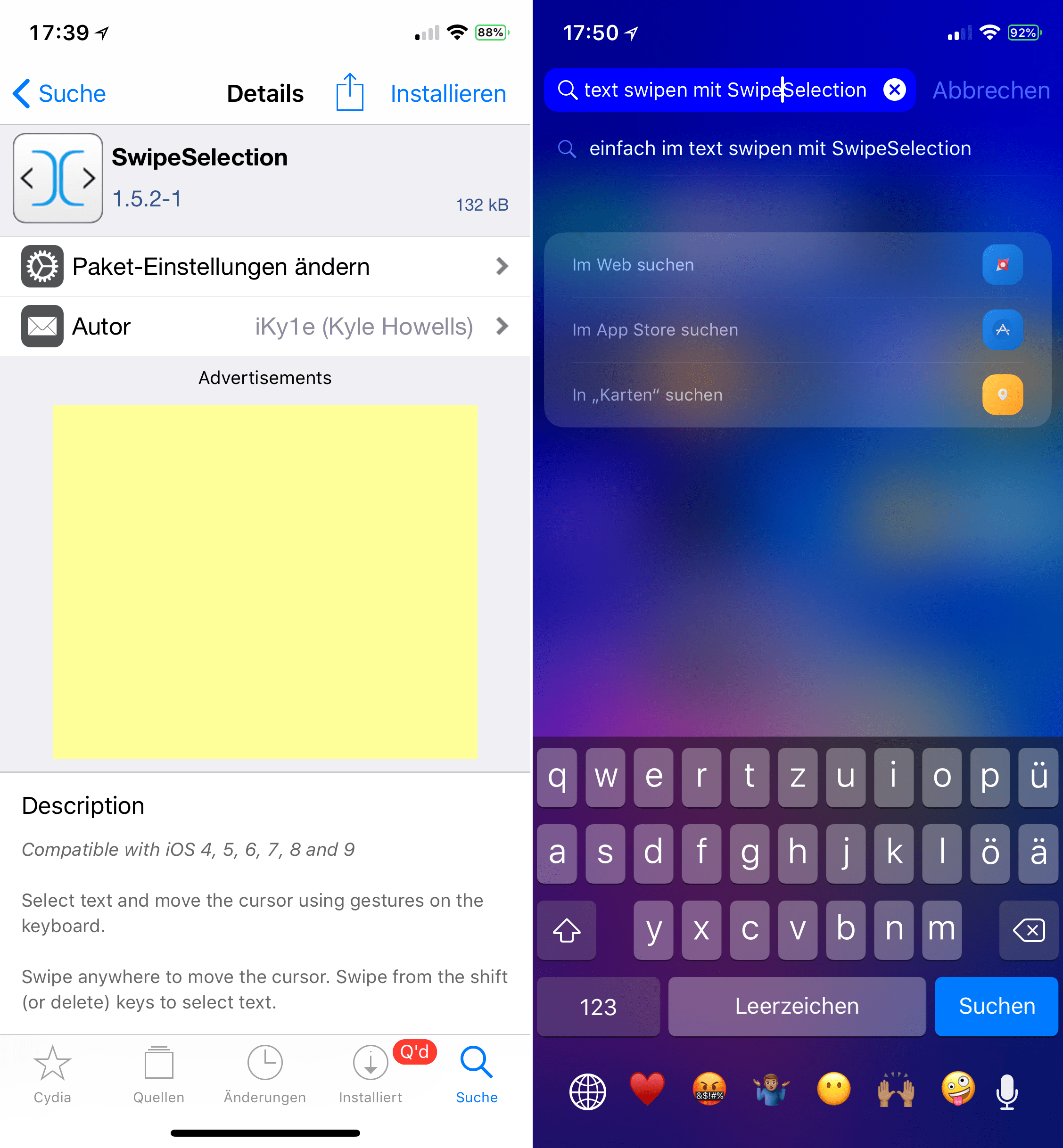 The free tweak SwipeSelection was very popular on iOS 9 and even lower iOS versions. With the tweak you are able to use the keyboard as trackpad and change the position of the cursor with a simple swipe gesture. Since iOS 10 this feature is also implemented into iOS but need to be activated via a 3D Touch on the keyboard.
Repo: BigBoss
Price: free
BigShotJb (iOS 11) – Create vertical screenshots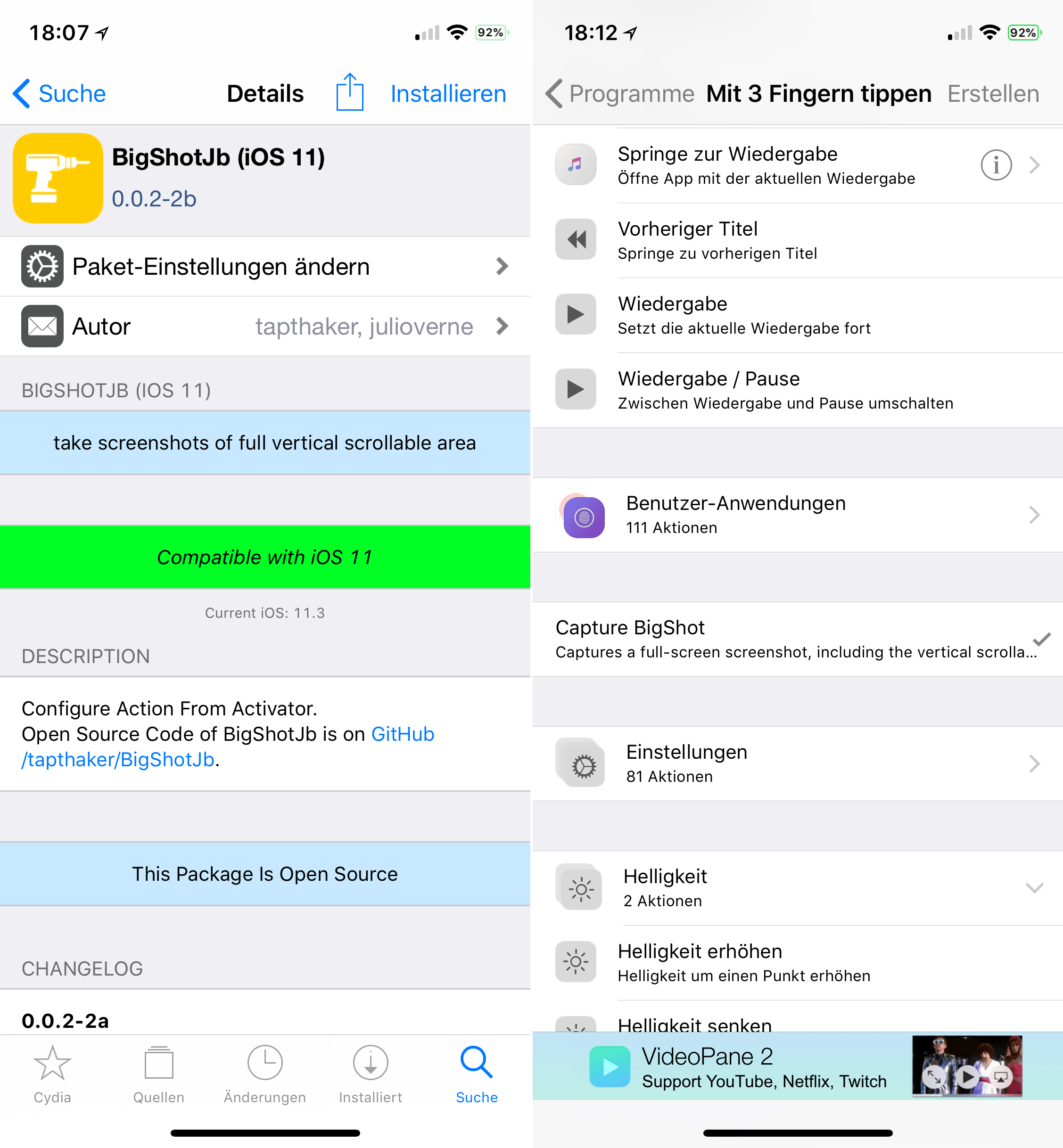 The free tweak BigShotJb (iOS 11) allows you to create vertical screenshots. This function is really handy if you need to make a screenshot of for example your installed Cydia teaks or capture a whole webpage. This tweak works only with Activator which automatically get installed if you haven't it already installed. Afterwards you can set a gesture under programs that triggers the function. Do not forget to make a respring after you did a change. Without a respring your configuration may not work.
Repo: http://julioverne.github.io/ (Link opens Cydia on your iPhone)
Price: free
Suggestions for next weeks issue of Top Cydia Tweaks?
If you have a tweak that would fit in this series, feel free to write a comment! ? If you want you can also follow us on Facebook or on Twitter.