Anemone is the replacement for Winterboard and available for free in Cydia. You can download various Designs for the theme manager and change the look of iOS from scratch up.
Anemone Themes
Like for Winterboard there are many themes available for Anemone. The replacement shows also the old winter board themes but that doesn't mean that they are 100% compatible with your iOS version.
A big advantage is that themes can provide different options. This does not only mean that they can provide alternative icon sets but also restring logos can be implemented by the theme developer. But if a theme provides options and which is at the end of the day still dependent on the theme developer/designer.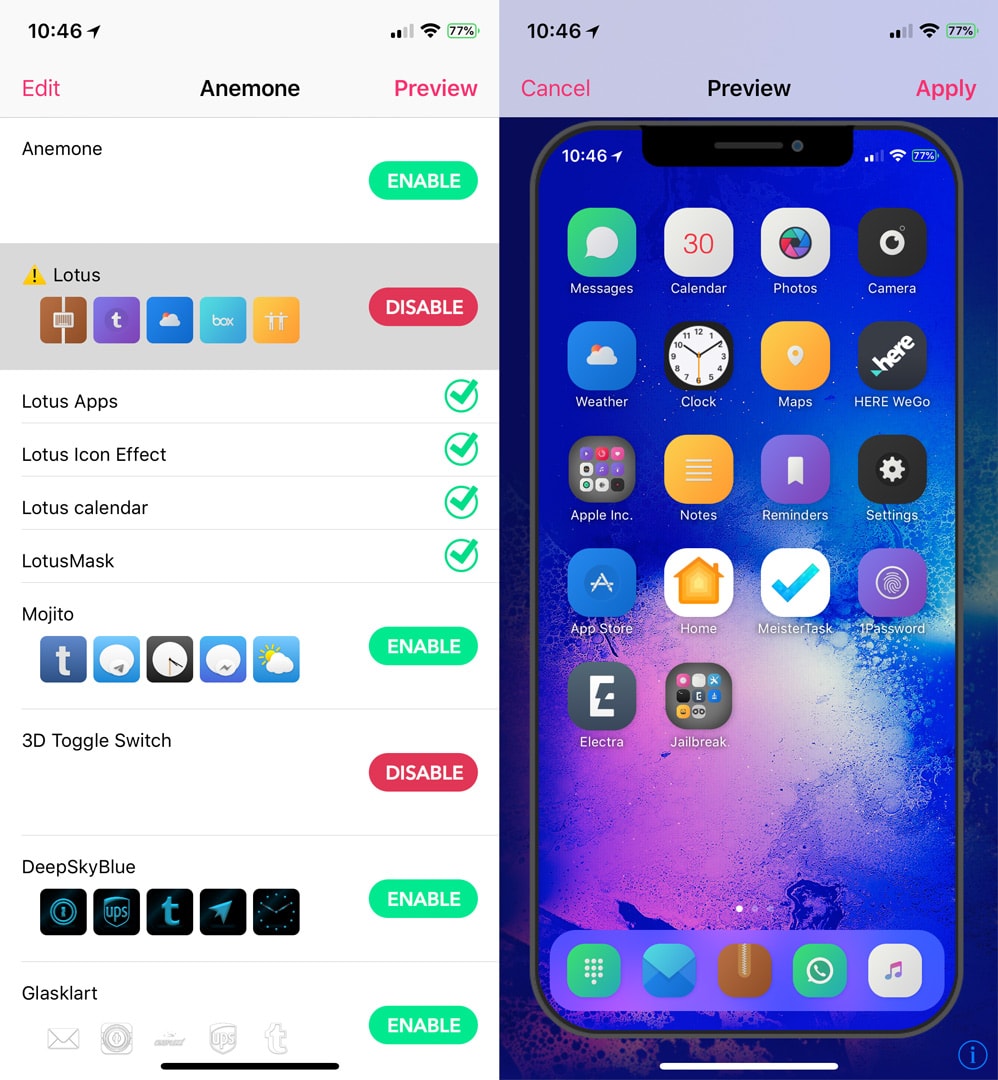 Themes can be activated very easily in Anemone. Just tap on the Enable button and then you can activate the different options too (if available). When you are ready you can tap on Preview and then get inside the app a preview of the selected theme. If you like the design you can hit Apply and the design gets applied.
A nifty function from the theme manager: If you change a design you do not have to make a respring because the design change will take affect immediately.
If there is a yellow exclamation mark next to the theme name this means that the theme developer has not adopted the design completely for Anemone yet. But this does not mean that the theme do not work with anemone. When Sileo gets released to the public you will not be able to find the theme through the package manager because incompatible themes get automatically filtered by the system. This also means that older themes will not be displayed within Sileo.
Repo: BigBoss
Price: Free
Links: Show in Cydia | Top Cydia Tweaks
Used tweaks: Will be added later. Keep calm – thanks.