This post is also available in:
Deutsch
Maybe you won't beliefe it but there is a way to bypass the iOS 12 Passcode! Every device running iOS 12 is effected with this bug also the newly released iPhone Xs (Red our review). At he first look the function used for this bug may seem inconspicuous but you can get full access to saved contacts and photos. Further we show you a little trick how you can protect yourself from this bug.
From time to time some weird bugs are found in iOS which makes the iOS Passcode useless. With this bug you cannot access the homescreen and use everything on the iPhone but you get access to all contacts and photos that are saved on the device.
How does the iOS 12 Passcode bypass work?
To bypass the iOS 12 passcode Siri must be enabled on the iPhone. With the voice assistant from Apple you can activate VoiceOver. And this is where the interesting part begins.
With activated VoiceOver it is possible to navigate and select buttons/elements that are not visible but can be selected with this function. Further you need another smartphone to call the iPhone where you want to test the bug.
EverythingApplePro shows in his video how this whole process works.
As you can see the whole process does not work in seconds and needs a few minutes.
Every device running iOS 12 is affected with this bug even the iPhone Xs and iPhone Xs Max.
How to protect yourself from this bug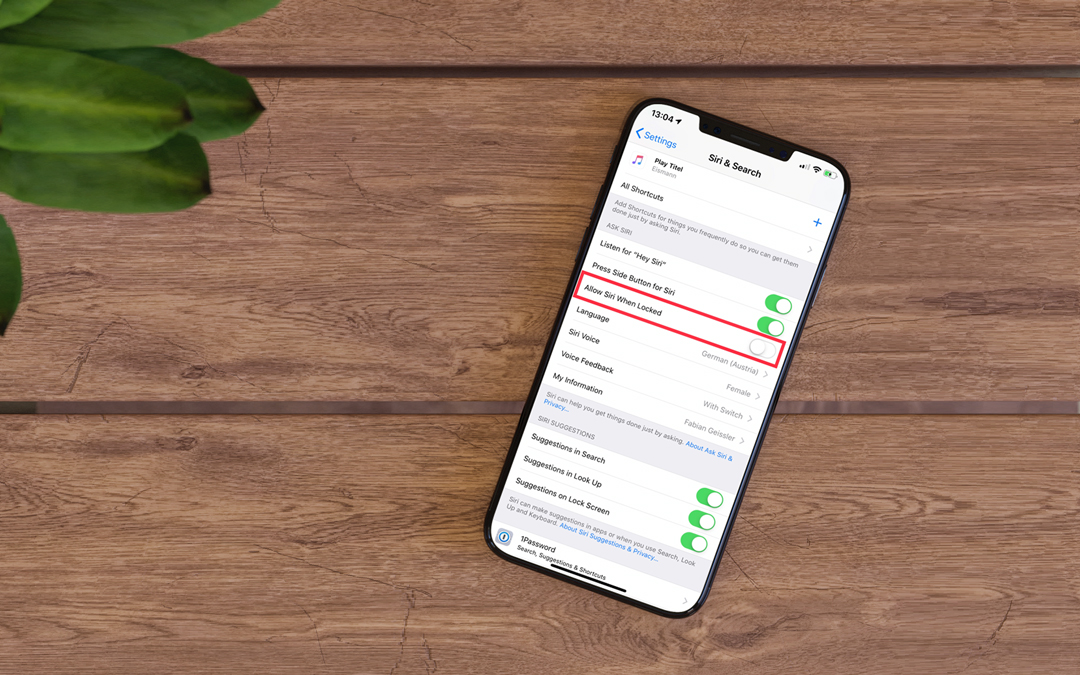 To protect yourself from this bug you can change a setting and you are on the safe site. To activate VoiceOver you need to access Siri when the device is locked. In the Settings under Siri & Search you find the option Allow Siri when Locked. Simply deactivate this option. Now you can only access Siri when the iPhone is unlocked. Further you should always keep an eye on your iPhone.
iOS 12.0.1 – Security update
Since this is a critical Bug we can expect iOS 12.0.1 in the near feature. This will only be a small security update to fix this bug. At the time of writing this bug is also present in the most recent iOS 12.1 beta.
Note: You should only test this with your own device.
Do oyu have any questions? Let us know in the comments below! Also make sure to follow us on twitter.
Featured Image: YouTube/EverythingApplePro