This week we have six tweaks that may be interesting for you. Here you can find last weeks issue.
TapticTwitter – haptic feedback in Twitter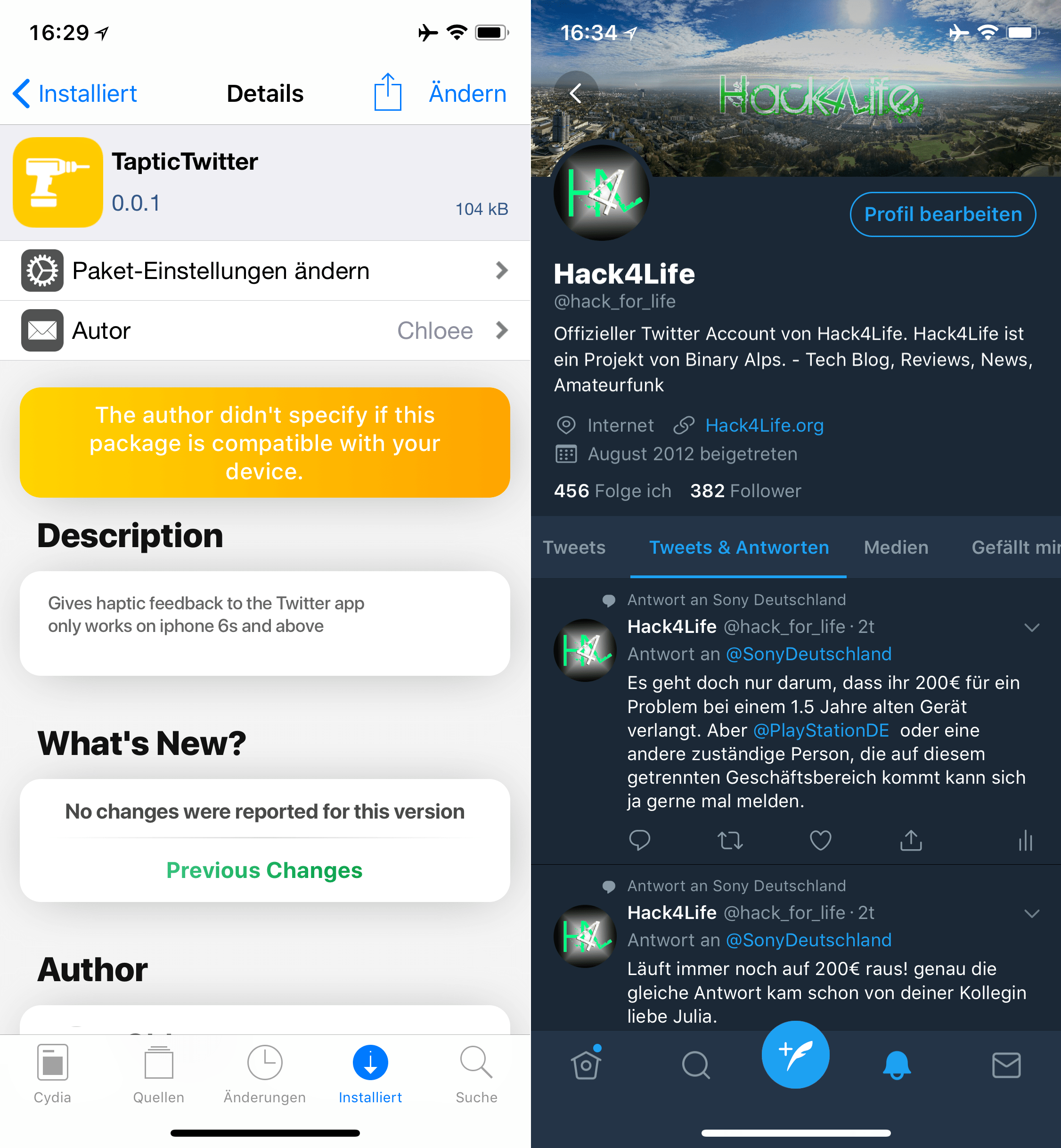 With the free tweak TapticTwitter you get a haptic feedback for every interaction within the Twitter application. Maybe this will sound a bit awkward for you but once you get used to it it feels really comfortable.
Repo: https://repo.packix.com/ (Link opens Cydia on your iPhone)
Price: free
SmartTap X – activate the display with a tap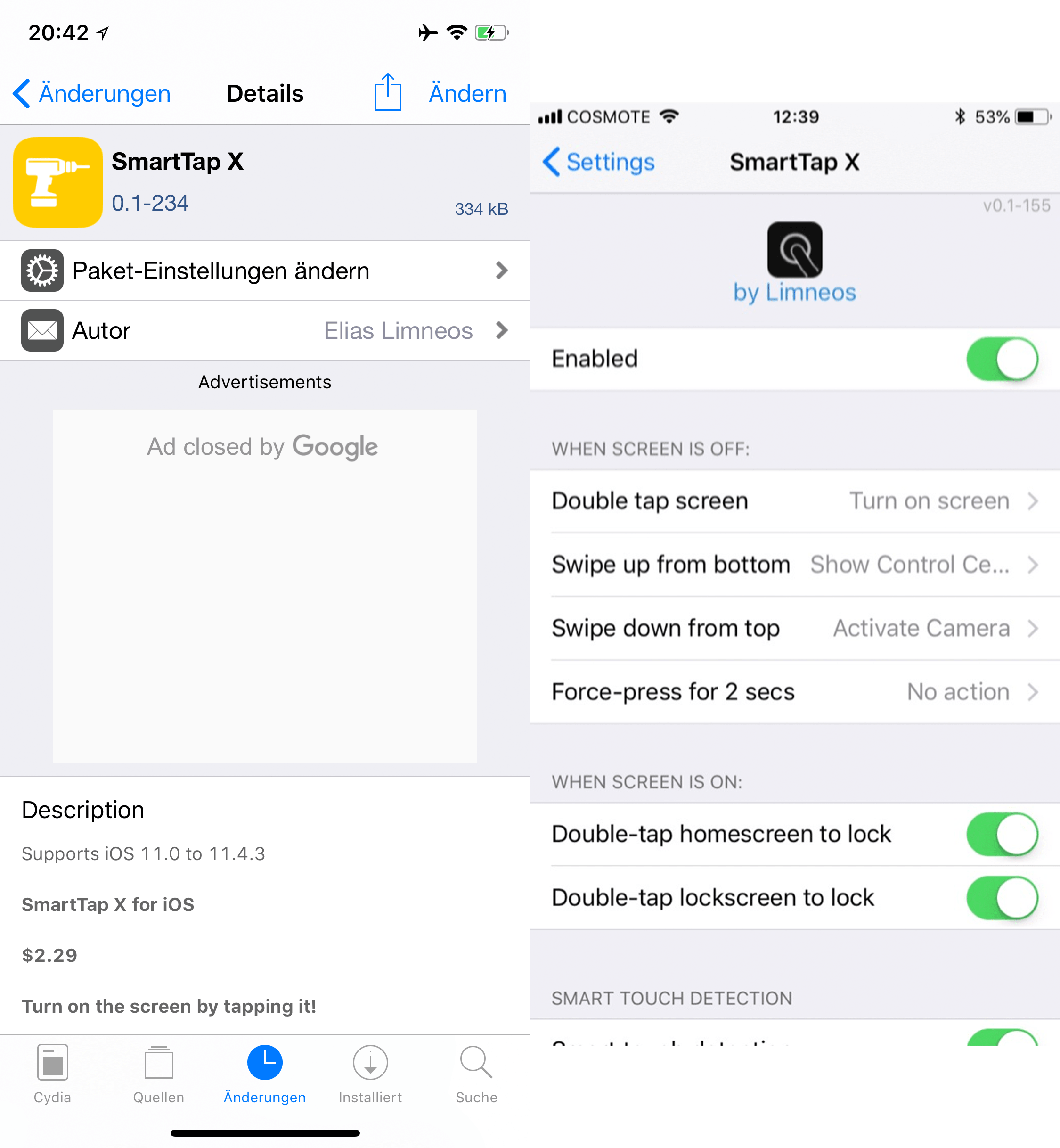 You can activate the display of the iPhone X with a simple tap which is really useful if you want to take a quick look at the time or check how many notifications you got. Unfortunately this feature does not work with older devices. With the Tweak SmartTap X you can get this feature also on older devices with a jailbreak. After the installation you have to buy a license for the tweak and right after this you have access to the configuration of the tweak.
Note: Since our test device is an iPhone X which already has this feature we were not able to test this tweak on our own.
Repo: BigBoss
Price: $1.20
AnemationLESS – remove the loading animation in Anemone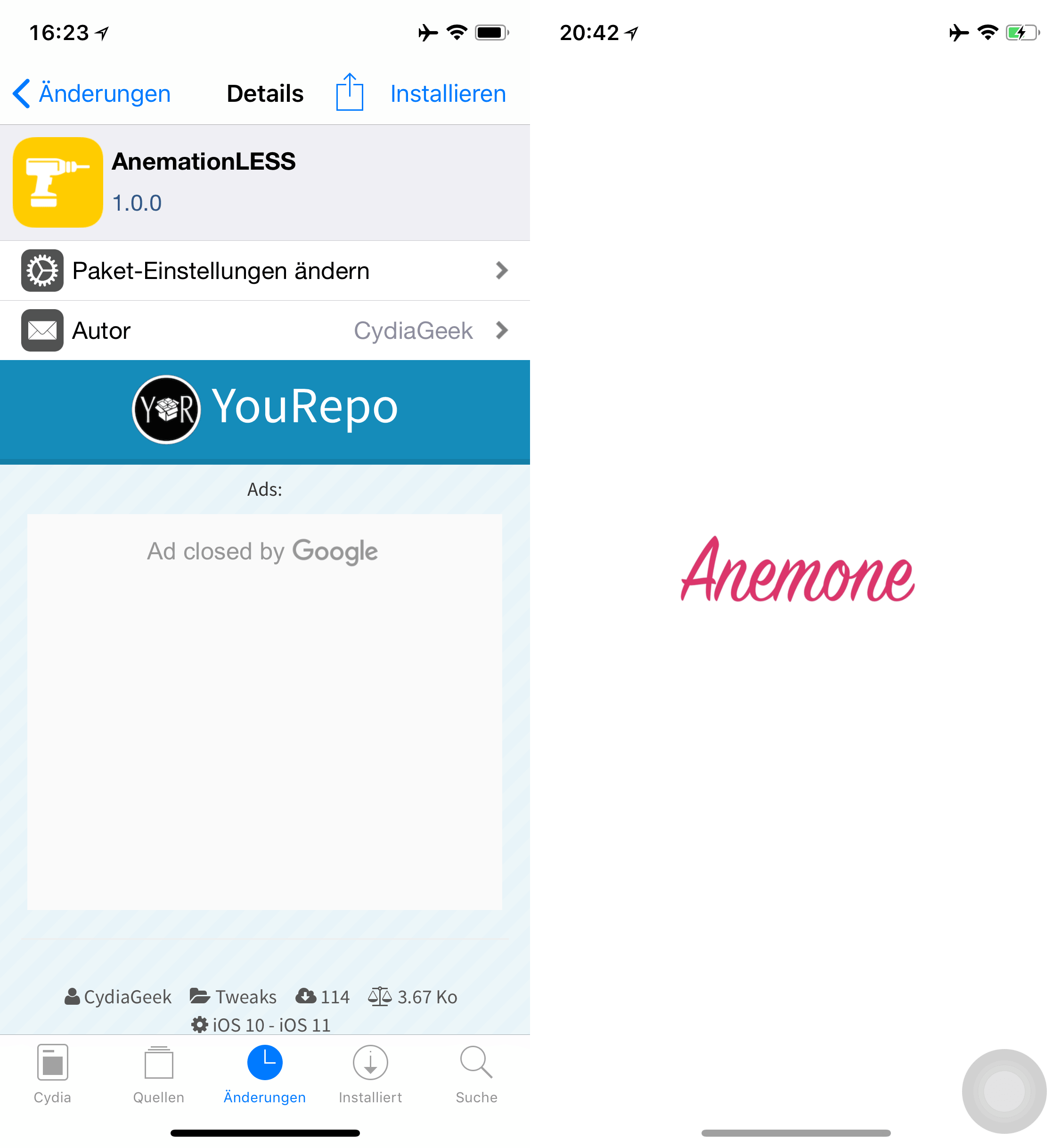 When you open Anemone the logo gets shown to you with a long animation. This is often really annoying and now there is a way to get rid of this animation. With the free tweak AnemationLESS you can speed this animation up and it will no longer distract you. A small but really handy tweak!
Repo: https://cydiageek.yourepo.com/ (Link opens Cydia on your iPhone)
Price: free
WARemoveCameraTabBar – remove the camera button in WhatsApp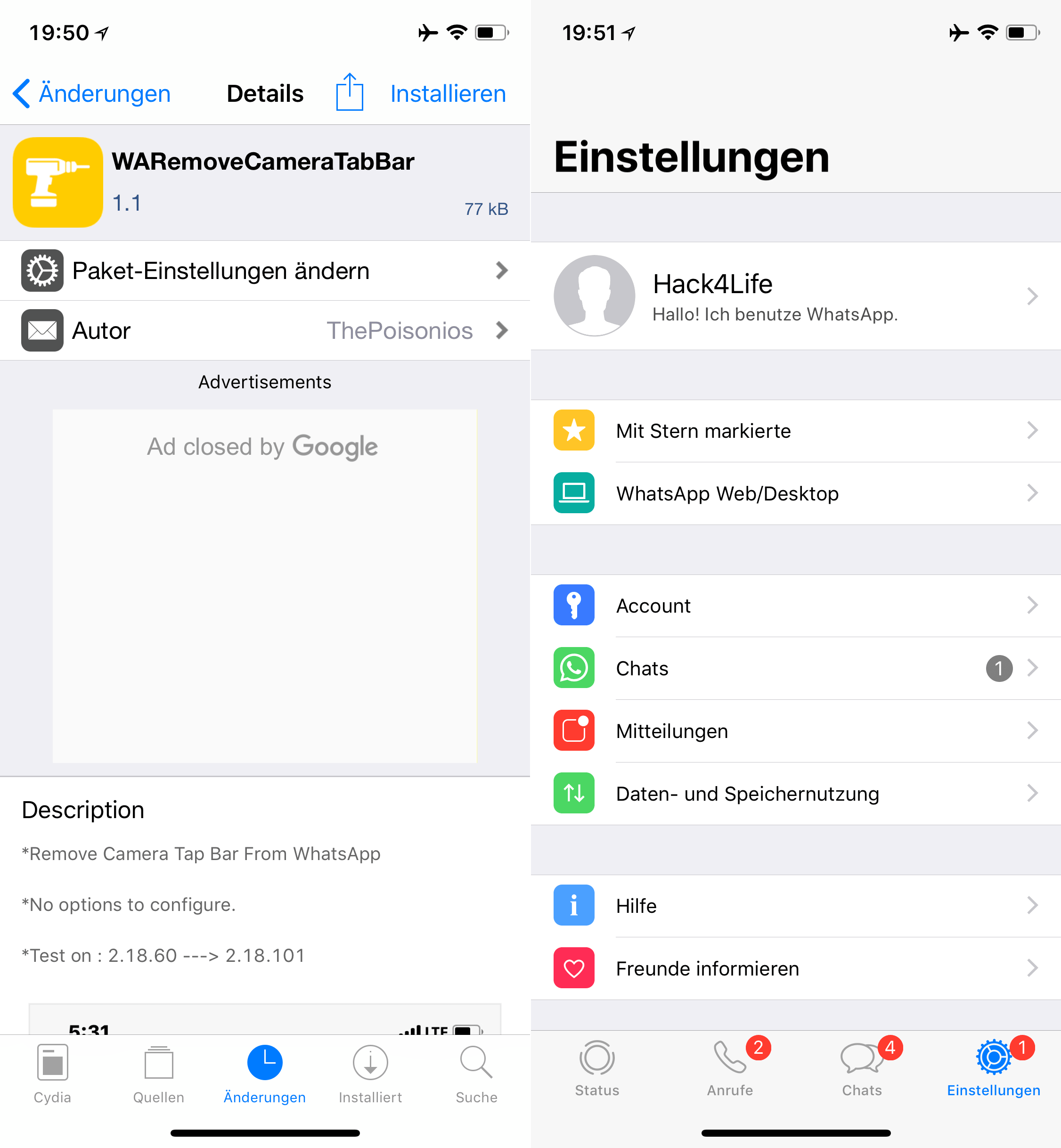 Since a few versions there is this annoying camera button in the middle of the menu at the bottom of the application. There is no way to disable this button – you just have to deal with it. With the free tweak WARemoveCameraTabBar you can get rid of the button. After the installation the button is already gone!
Repo: BigBoss
Price: free
VivoApexIconSet – Anemone Theme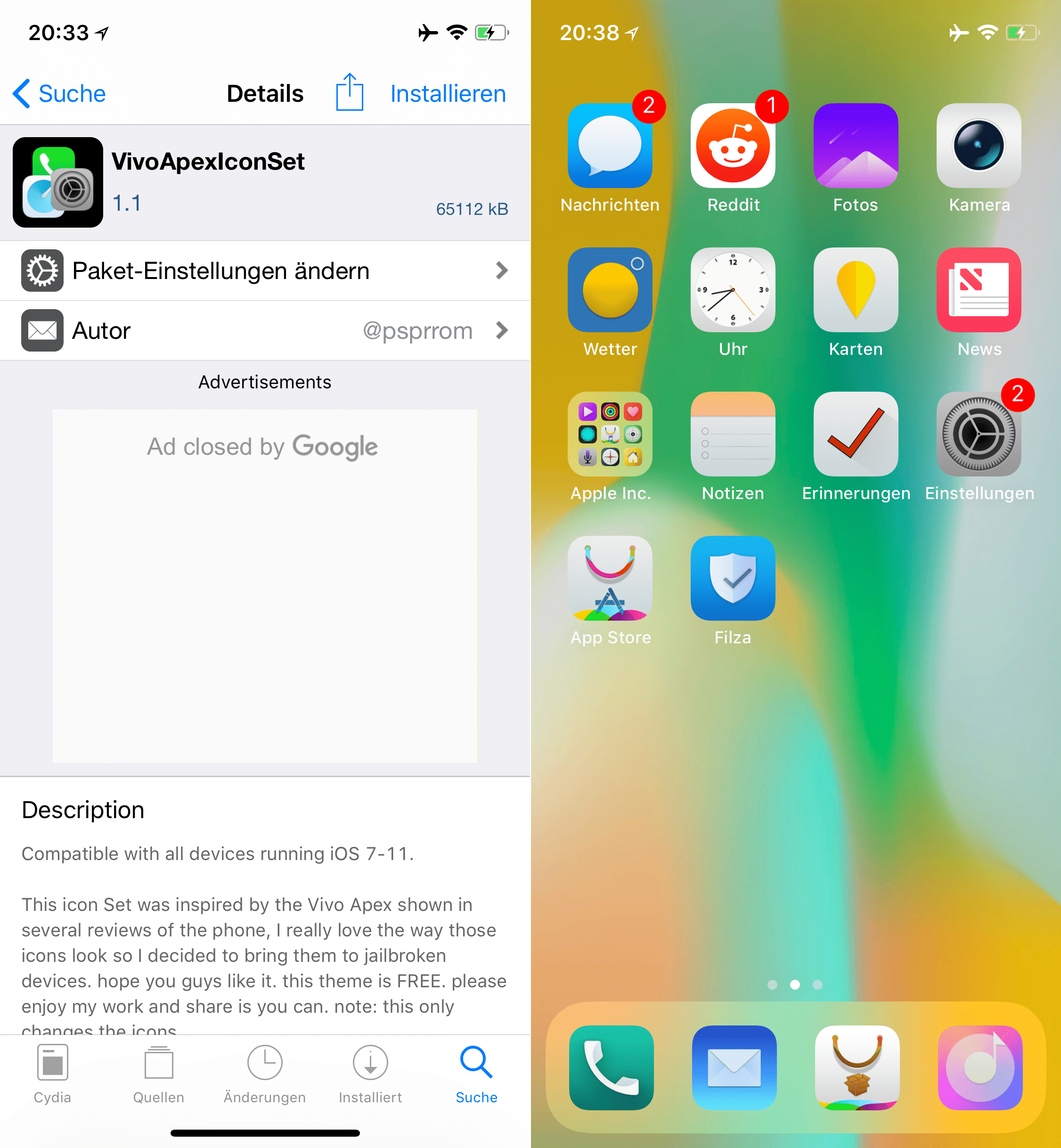 If you are looking for a new design on your iPhone you should check out the free theme VivoApexIconset. The design brings a fresh look and the best of it: it is completely free. Give this theme a try and decide if you like it or not.
Repo: BigBoss
Price: free
Bonus: DarkTables – dark UIAlertController menu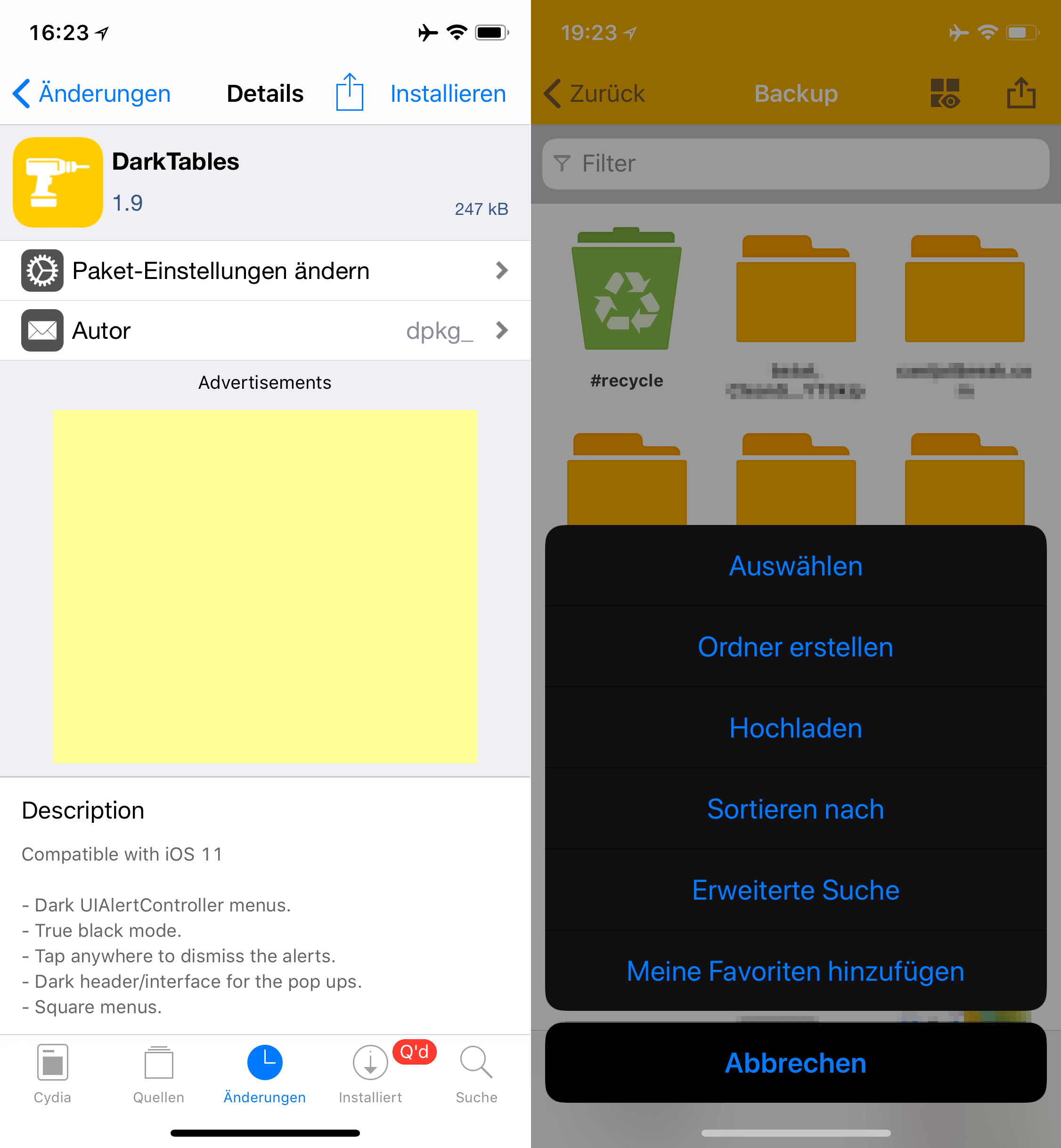 The free tweak DarkTables colors the UIAlertController menu black. After the installation you find the options for this tweak in the settings. It works best in combination with tweaks like Eclipse or Noctis. If you do now want to use these tweaks you are also good with the tweak itself. If you cannot see a text within an UIAlertController you can help yourself with the tweak Palert. During our test of this tweak we found some small bugs and also the developer (@dpkg_) is aware of these. The developer was not able to tell us an exact time when the update is ready but he is working on it.
Repo: BigBoss
Price: free
Suggestions for next weeks issue of Top Cydia Tweaks?
If you have a tweak that would fit in this series, feel free to write a comment! ? If you want you can also follow us on Facebook or Twitter.