Only a few hours after the release of iOS 12 is already the first iOS 12 Jailbreak here. The best thing is: it is an iOS 12 untethered Jailbreak!
Let's start from the beginning. To develop a Jailbreak for an iOS version that is usable for the end user (which installs Cydia or any other apt manager) you need one or more exploits. An exploit is a security breach within an operating system. In our case the operating system is iOS. By this time Apple makes a good job and it is already really hard for developers to find usable exploits. As it looks this changed with iOS 12 because the first iOS 12 Jailbreak has already been demonstrated.
iOS 12 Jailbreak with the Pandora tool
The tool which makes the iOS 12 Jailbreak possible is called Pandora. On the iPhone X it can be opened like any other app (like we know it already from Electra and Pangu). After the jailbreak procedure is started within the app it starts to work and after the process is finished a message with jailbreak done gets shown. After the jailbreak is succeeded you can find the Cydia icon on the homescreen. This can also easily be faked but this is a first hint for a real jailbreak. But there is one thing about Pandora which makes this tool unique: it is a untethered Jailbreak! To demonstrate this you can turn off your device and after a reboot you see the passcode screen. After a few seconds this screen skips automatically and there appears a popup with the message Your phone is pwned.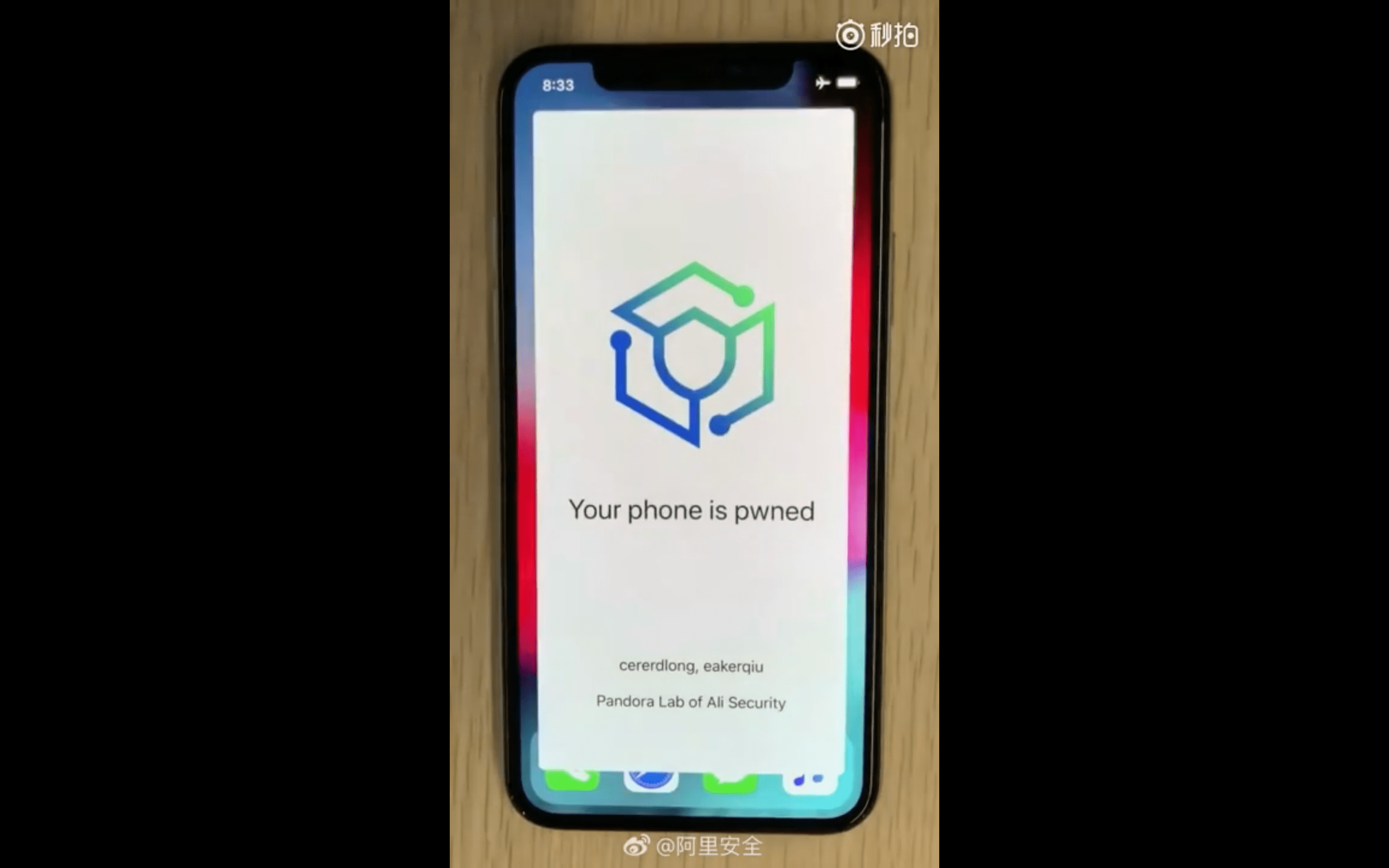 After a long period of time we see an untethered jailbreak again. We still have to see if this jailbreak will also work on the iPhone Xs and iPhone Xr. In the video the device is an iPhone X with iOS 12 installed.
The jailbreak is demonstrated from the Pandora Lab of Ali Security. You can watch the full video on YouTube.
Will this untethered jailbreak be published?
Sadly the chances for a release of the Jailbreak are not very good. Ali Security is know for keeping Exploits to work with them by themselves or to sell them to Apple. As soon as there are any news about the Jailbreak of iOS 12 you can expect them here on the site. Follow us for news on Twitter or like our German Facebook site.